Inner RePatterning: resolution of grief in one hour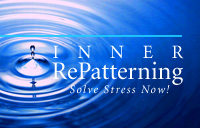 I recently wrote an article on how Inner RePatterning helped a mother resolve her grief after the loss of her child.
by Tania A Prince
The mother had buried her grief for 25 years, unable to deal with the raw pain of the experience. In the article she shared her experience about how a one-hour Inner RePatterning session totally released her pain, leaving her reconnecting to love when she thought about her child.


After two more sessions, in which we worked on issues around other areas of the client's life using Inner RePatterning, she reported that the psoriasis that she had had from the age of 2 had nearly completely gone. Alongside that, gum disease brought on by a 'weakened immune system' was also no longer there.

To top it all off, a neck problem for which she had been having chiropractor treatment for a long time, also went.

The next Inner RePatterning training that I am running is in Manchester on the 13/14th April to find out more about the event you can visit. http://www.regonline.co.uk/InnerRepatterningApril2013

For more information on Inner RePatterning including a free eBook visit my site.

Tania A Prince
EFT master
Creator of Inner RePatterning with co-developer June K Spencer
More information on Inner RePatterning can be found at www.InnerRePatterning.com